User Guide for Foreigners
User Guide for using Cashbee Card(Pre-paid transportation card)
Get ready for travel with Korea Travel Card in Korea!
The new prepaid transit card, Korea Travel card can be used for various purposes - from traveling to shopping, dining and so on.
Korea Travel Card has RF and IC chip in the card, so it is accepted at credit card affiliates, and in all public buses and trains.
Download LOCA M TOP-UP Mobile Application to get more information and coupons
Download
LOCA Mobility X Creatrip X GS25 Card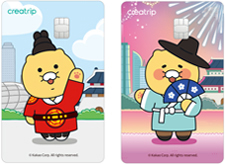 Please check out exclusive benefit of LOCA Mobiliy X Creatrip X GS25 card via links below.
If you have any inquiry about the card, please refer to Creatrip customer service.
How to Use
Step 1. Purchasing Korea Travel Card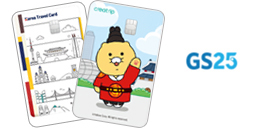 You can purchase Korea Travel Card at Online Travel agencies such as KKDAY, WAG and etc…
※ If you purchased Korea Travel Card online, you can only receive the card at Incheon airport.
You can also buy LOCA Mobility Card instead of Korea Travel Card at all convenience stores nationwide.
Step 2. Top-up and Refund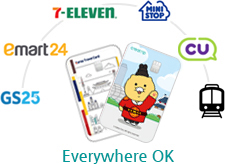 Where to charge
Korea Travel Card can be charged with cash. (Maximum of 500,000 won can be charged.)
Convenience Store (Seven Eleven, CU, GS25, Ministop, emart 24 and etc..)
Subway automatic charger.
If you are under 18, please register your date of birth at a convenient store.
You can get discount on transportation fare.
※ You can only pay in cash(Won)
How to get Refund
Refund available at convenience store.
(Only when the balance is less than 20,000 won.)
The price of card purchase can not be refunded.
There is 500 won refund fee.
Step 3. Payment
Shopping
This prepaid card enables payment at credit card affiliates including restaurants, fast food restaurants, theaters, coffee shops, convenience stores, supermarkets and etc… (Excluded some credit card affiliates. You can check them in FAQ below)
Transportation
Nationwide public bus networks, subway and taxis.
Step 4. LOCA M Top-up App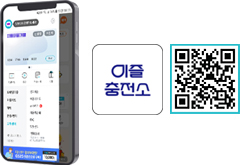 If you have any cancellation of payment or refusal of approval at credit card affiliations,
deducted transaction amount will be recharged through 'LOCA M Top-up' App immediately.
For more information (Income tax deduction / some exceptional credit card affiliates),
and the Terms & Conditions of this card, download 'LOCA M TOP-UP' App.
Download Mobile Application
Download LOCA M TOP-UP
FAQ and User manual
If you want more information about Korea Travel Card or LOCA M TOP-UP, please check FAQ and user manual.